Hey everyone! Here's an option for you who can't have a lewd calendar in your wall! xD A smaller version that you can use as wallpaper in your smartphone. New prices for both and don't miss it because that's the last weeks!
Codes to get the discount: v0lz1rt for the $5.90 version and ytupxze for the $19.90 version.
Direct links already with the discount: gumroad.com/l/zzhmC/v0lz1rt and gumroad.com/products/CysJa/edi…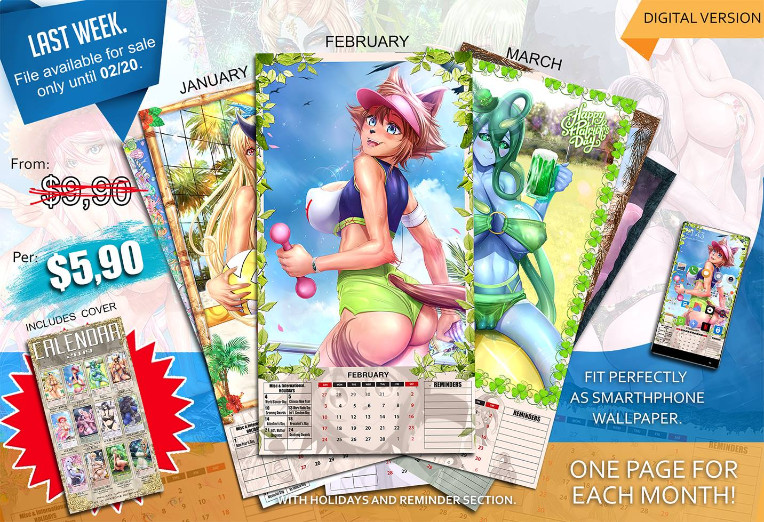 Social Medias:
Facebook: https://www.facebook.com/krabbytheartist/
Instagram: https://www.instagram.com/krabbytheartist/
Pixiv: https://pixiv.me/krabby_comishes
Twitter: https://twitter.com/krabbytheartist
Hentai-Foundry: http://www.hentai-foundry.com/pictures/user/Krabby
Discord Server: http://discord.gg/2vrUYUy
Gumroad: https://gumroad.com/krabby
Patreon: https://patreon.com/krabby
Picarto: https://picarto.tv/Krabbytheartist
Piczel: https://piczel.tv/watch/krabbytheartist
Thanks!